This blog is a documentation of my experiences on my journey towards becoming a CCIE. I hope that it will inspire future candidates that might be interested in pursuing the CCIE, or motivate people who already took the plunge and started studying for the CCIE but find it hard to keep going. It might feel tough to go on when it seems like all odds are against you and motivation is dropping, but you are not alone and you can do it if you persist! 🙂
I know there were many times when I was beginning to lose hope and didn't know how to proceed. I searched the Internet for other people's experiences and success stories to try and find motivation to go on. I think of this as an opportunity for me to give back to the community, and possibly casting a different light on things because of my background as a programmer.
I might also post some study notes on here which will probably make no sense at all, but if there is someone out there with a twisted mind like mine maybe they can find some use for it!
These are the different legs of my journey that I want to cover in this blog:
I hope you will find this useful, you can send me any feedback to independence at blinkenshell.org or find me on IRC (#cciestudy @ freenode) for a chat if you want to!
Johan Marcusson, CCIE #54286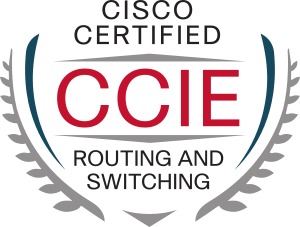 Start reading about my experience from the beginning, "My history"