If I were to give some general recommendations about the exam it would be something like this:
Have a structured approach for the troubleshooting section. How are you going to troubleshoot Multicast, NAT, BGP path selection etc.
You have an average of like 10-12 minutes per ticket, this seems to apply both for troubleshooting and configuration. Some tickets will take 2 minutes, and some 40 minutes but you can't spend 40 minutes on more than a very few tickets.
Do the Cisco360 CA labs 12 – 15 and try to complete them within 5,5 hours. Ask the support to allow you to retake them and try them multiple times.
Don't rely on the documentation, you will not have time for it. You might be able look up some specific detail if you know exactly where in the documentation you can find it.
Don't give up, just focus ahead and give it another go and you will make it! 🙂
I feel like passing the CCIE is one of my biggest accomplishments, and something I'm very proud of today. It's a great feeling to know you made it after spending so many hours and dealing with all those previous failures.
And to all of you out there currently studying for the CCIE, best of luck with your studies! Go get those digits!
I also want to thank everyone who supported me and believed in me during this journey. Thank you!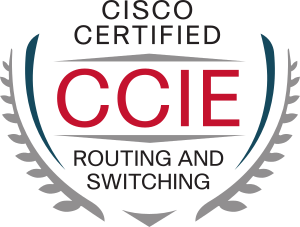 Johan Marcusson, CCIE #54286