After passing the written exam and trying to forget about that bad experience, I started focusing on the fun parts again! Actually configuring things and understanding how complex networks operate. I started doing more full-scale labs and read about other people's experiences. From my understanding it seemed like the troubleshooting part was very hard, that many people ran out of time and could not complete everything in time so that became my main concern as I started to approach the lab exam date.
I scheduled the lab exam just two months after passing the written, but I felt like I had a pretty good understanding of things since I had been basically preparing for the lab during all of autumn doing technology labs. I booked a date in Brussels, booked a flight so that I would arrive the evening before the lab and booked a night at a hotel near the Cisco office.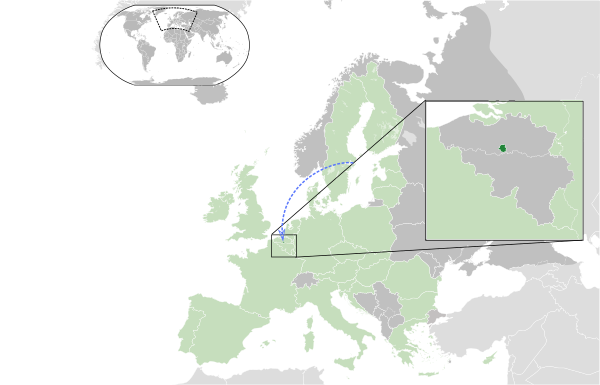 Troubleshooting is not very easy to prepare for on it's own, but you actually do some troubleshooting when configuring technology and accidentally miss some parts that are required to get it to work. I also had some use of my years of experience in the field here I think. I still didn't feel very confident about troubleshooting however, but the INE all access pass included a specific troubleshooting course with both labs and video walkthroughs. They taught me to develop a methodical way of approaching each ticket, like consider what type of problem you are facing:
A connectivity problem
A path-selection problem
A technology problem (like NAT, DHCP etc)
The mains things I learned were how to prepare a specific plan have prepared a specific plan how to troubleshoot each kind of issue, like what show commands to run when troubleshooting multicast for example, and then practicing that structured approach on many tickets. The other thing was a simple trick to find "things out of the ordinary" in a quick way, you basically prepare a command like this that you can easily paste in to each device in the path:
show run | i nat|access|policy|map|event
The idea is that you will very quickly spot if there is some nasty COPP-policy blocking OSPF etc.
After completing that course I felt much more confident about my troubleshooting skils and I felt I was ready for the exam.
I was not too nervous the first time, the pressure was not that high since most people say that it's not very many that pass the lab on the first attempt. Of course you want to be that special person that actually makes it on the first attempt, but if not you're at least not worse than average 😉
I went in to the lab and tried my best, the troubleshooting section actually went pretty well. I spent around 2h 10mins and skipped like one ticket I think. Diagnostics also went pretty well. When I saw the configuration topology I was very surprised, I didn't imagine there would be so many devices to configure. The INE mock labs had not propared me for this! But anyway I started configuring things, I did make the mistake of configuring things only to find out in a later ticket there was some requirement that made me have to go back and redo things. I felt I was not making progress fast enough and started to feel the pressure. I did my best but could did not even finish all the configuration tickets before the time was up, and I didn't really have any time at all to verify my configuration. There was one point where I had to go look up a reference value in the documentation, but the documentation was broken and gave me a proxy error when it was supposed to redirect me to the relevant page. Pretty frustrating, don't rely on the documentation.
As I left the lab I felt that I was probably going to fail, and I was pretty angry with myself. I got stuck in a bad seat on the flight home and spent the entire way brooding and listening to heavy metal music, it was not my best day…
When I got the results back it actually showed PASS, PASS, PASS for the three sections Troubleshoot, Diagnostics and Configuration. But I got the overall score FAIL. You don't get any type of hint on what went wrong, nothing like "you scored X% in section Y". You just see that you passed all sections, but failed the exam. It can be very frustrating, but I was pretty sure my weak area was the configuration section since I didn't even complete all ticktes.